Welcome to week four of our 'Get to Know Us' series!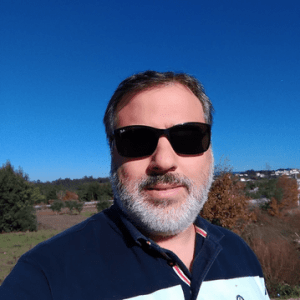 This week we spoke to Álvaro Ramos who is an Intern Developer at Simply Workflow.
Álvaro currently works remotely and is based in Coimbra in Portugal.
Álvaro joined the Simply Workflow team in October 2022.
We asked Álvaro the following questions:
What's your favourite thing about working at Simply Workflow?  
There are so many things that I like about my job. First is the challenge of solving the complex codes, I really enjoy that so I'm happy that I get to do it for my job. Next is the team of course, everyone is very nice and good to work with so I like working in the team. It's amazing really, it's a new challenge every day and I love that
How would you describe your job to five-year-olds? 
If I was describing my job to five-year-olds I would say something like "You know the little games that you play? My job is kind of like making games on the computer, but it's not just for fun like your games. I use my computer skills to make things that help grown-ups do their work easier and faster. It's like making little games that grown-ups can play to get their work done. It helps them get things done faster and better. I also do the things on computers that you can click and read."
If you could live in a place from a movie or TV show, where would you pick? And Why?
Alice in Wonderland maybe! I like how creative everything is. 
Do you like cooking? What is your favourite meal to cook?
Yes, I love cooking! I like to cook traditional foods, especially traditional Portuguese dishes.
If you could improve any skill in 10 minutes, what would it be?/ and Why?
If I could improve on some skills in 10 minutes, I think I would like to improve my English and quicken my typing speed. English is not my first language so being able to speak better English would help me to communicate better. If I could type a bit faster it would make my work faster and easier to do which would be good. So yeah, I would like to improve those two skills.
What superpower would you choose to have? And why?
I would like to be able to predict the future to help prevent bad things from happening in the world. If I could see something was going to happen I could use that information to stop all sorts of disasters and wars and stuff before they even have a chance to happen! I'd like a power that could help make the world better.
Do you like Pineapple on pizza? Yes or no? 
I love pineapple on anything, so yes I like it on pizza.
Thank you for reading this week's Get to Know Us and a big thank you to Álvaro for speaking with us. Come back next week when we will be talking to Dylan Duchatschek who is an Onboarding Specialist at Simply Workflow.
If you would like to find out more about our wonderful team, click here.